Presentation Skills
Achieve an ACE in Presentation Delivery Skills: 3 Tips to help you deliver Presentation Confidently and Professionally
Three Ways to make an Excellent Presentation at Work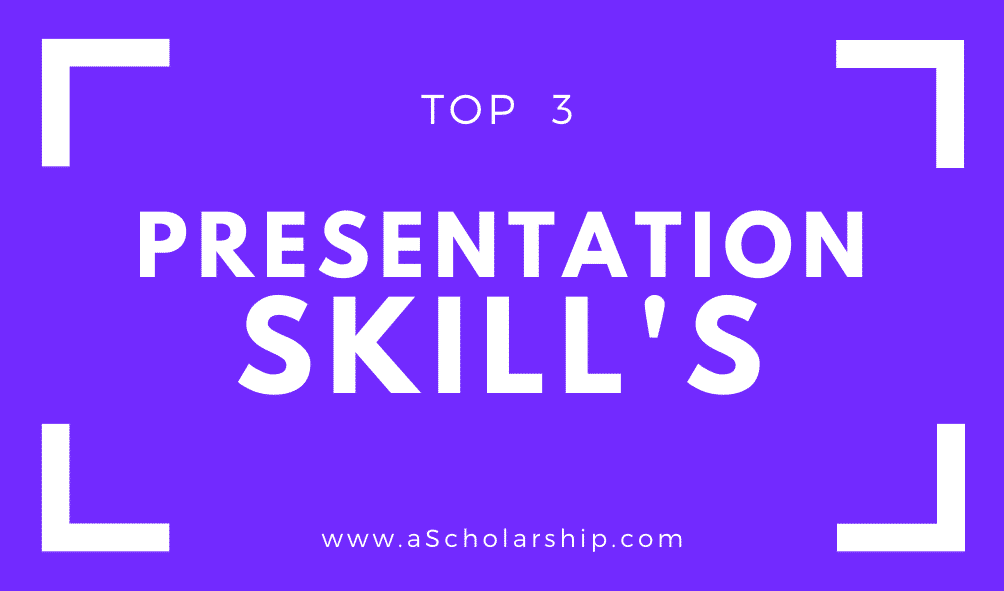 If you have an important meeting at work, you may be required to make a presentation to present your ideas. Whether it is a presentation that you will give to your boss or one that will land you an important client you have to ensure that you nail it. If you are shy to talk in front of people, you will have to practice early enough on public speaking. One factor that sets presentation presenting at work different from public speaking is that there are no podium or sound effects. You have to do everything yourself. Another thing is that making a presentation at work will require you to talk to a small group of people and ensure that you pass the message through as eloquently as possible.
Work presentations do not provide any source of entertainment but they are meant to inform and convince others. Most presentations contain qualitative and quantitative data and every minor detail is paid attention to. They also include actual facts and figures. In addition, they are made in a clear manner while maintaining a logical flow.
Three Ways for a Killer Presentation at Work
The major problem that people have with work presentation is how to keep a small group of people interested in what you are presenting to them. While the obvious things to do would be to maintain eye contact and make an appealing PowerPoint design, there are still other factors to consider. They include:
Do not try to be funny at the start
The worst mistake that you can make is to try to start off your presentation with a joke. This is not a standup comedy night performance and as such, you should not show people that you are hilarious but show them that you are a serious business-minded person. Make sure that you write down everything that you want to say and then arrange presentations that explain your ideas in a logical way. You should also add a voice-over script to your presentation. This will ensure that with every slide that you open, you have a voice that will guide you on what to say. The last thing to do is to plan on how you will end your presentation. Do not leave people hanging but rather figure out what your audience will engage in at the end of your presentation.
Slides should have clarity
There is a lot of advice that people are given telling them that a slide should be simple. Simple does not mean something bogus that explains very little of the subject matter. Ensure that your slides offer clarity to the audience. Each slide should have a minimum of eight words and a picture should accompany your words. To give more clarification, you should add graphs and numerical data. A presentation will have more impact if you will send it to the audience after the activity is over. As such, you have to equip it with as much information as possible.
Each slide should have a heading explaining the points that are going to follow. The presentation should answer the questions that your audience may have and it should not be focused on how great the design is.
Don't focus too much on how you are going to deliver
A great presentation is all about the slides. If the slides are able to answer the questions that your audience has, then you do not have to be too obsessed with how you are going to deliver. In as much as the traditional advice of "keeping eye contact", "smile", "speak slowly" or "project your voice" is still good, it does not necessarily make for a good presentation.
Bonus Tips to improve Presentation Delivery Skills
Below are some of the things that you can do to improve your delivery:
#1 Know your audience
You should carry out prior research about your audience. Who are they? How do they make their decision? What verbal and nonverbal type of communication do they prefer? These will help you set the precedence of how you are going to deliver the presentation to them.
#2 What are you going to talk about?
When you are making a presentation, there is usually a question or problem that needs a solution. The solution that you provide should be framed in the form of an answer. Structure your slide and information such that they inform the audience more about that thing that they do not know.
#3 Find ways to best deliver your answer
Make sure that you critically analyze how you are going to put your answer through to your audience. Research is not enough if you will not be able to share your findings with your audience. Prepare a structure for answering the question so that you are able to organize your ideas in a logical way.
Do not shy away from making a presentation at work. The key is to ensure that you have a smooth communication plan. Practicing every now and then will ensure that you become an expert and soon you will be the person that your business calls upon to make a presentation to potentially huge clients.