Presentation Rules
Business Plan Presentation Rules and Template – How to Make a Business Plan Presentation?
Business Proposal Presentation Design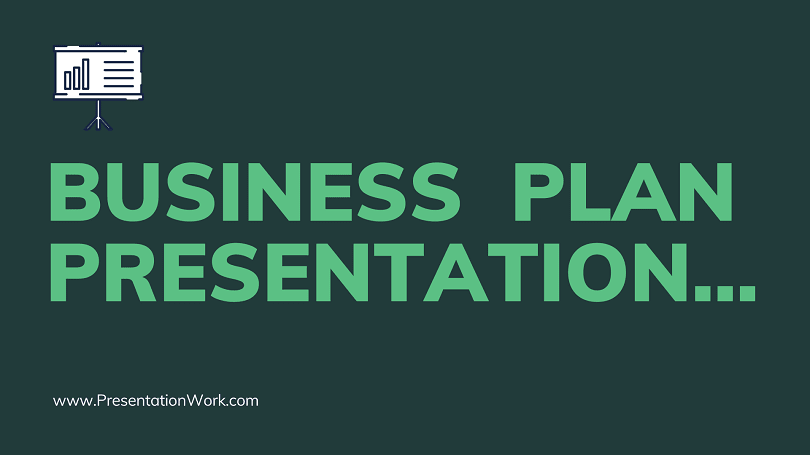 Nearly all Entrepreneurs feel it complicated and stressful to make a business proposal presentation as it is made for the prospective investors. Just having a strong business plan will not help the entrepreneur to raise the required investment but presenting it in a professional and elegant way will help allot. It has been seen that most of the entrepreneurs do have a very convincing business proposal but due to their poor presentations and speaking skills they lose the interest of the investors. We recommend entrepreneurs to take enough time to build their engaging investment presentations, proofread, and start practicing it before the actual presentation date to speak in front of investors with confidence. You will have a successful presentation if you have practiced your presentation in advance and rehearsed many times until your delivery gets perfect and smooth.
Preparing the Business Plan Presentation
The main purpose of designing a business plan presentation is to sell a well-planned idea to the investors through giving a concise and interesting summary of what your business does, how it fills the gaps existing in the society, and how it assures the needs of the consumers. And what you are looking for in terms of the investment.
Some investors are the seasoned investors who are busy and they are not interested in a lengthy presentation which is comprised of a lot of irrelevant information. The fact is that, angel investors and the seasoned venture capitalists will give a specific time frame and a designed outline for your presentation; if you have got suggestions from them, it is a very good idea to present the presentation accordingly. If you have not received the specific outline, you need to focus on the following important points:
Outline of a Business Presentation:
Slides 1-3
First, introduce yourself and then about your company and its products.

Secondly, describe your market and how you solve the problems of your customers

Elaborate on how your product is unique as compared to the same product of other markets
Slides 4-6
Share the size of the market for your product

Describe who your potential customers are

Explain the expected growth of your market in the next 3-5 years
Slides 7-8
Demonstrate the competitive advantages of your business that will increase an outstanding profit and the revenue growth

Explain your estimated revenues and the pretax profit for the period of  3-5 years
Slides 9-10
Describe the marketing strategies you are going to use and add the sales strategies and the distribution channels too
Slides 10 and beyond
You have to introduce the management team and your advisory board members. Use a few points about each member's experience and background. And also describe how each person has brought a critical contribution to attain the company's success

.
Final slides
Disclose the total amount of capital that you need and a shortlist of the important expenditures 
This is the general outline of an investor presentation and by following it and concentrating on the most important information, you will be able to answer the most of the investor's questions and give them the necessary details that they need to make a decision.
Following are the key points that one must keep in mind before making a business plan presentation:
Do not forget to put the most important points.

Avoid adding the entire business plan into your presentation.

Do not make too many slides having a lot of information. If you will do so, they will not remember the important points of the information.

Make a business plan PowerPoint presentation comprising of 10-15 slides.
Rehearsing Your Presentation
When you have prepared your presentation, practice it until you become confident and smooth in speaking it up before the presentation day comes to happen. It is really important to keep time limits in your mind and respect the investor's time. Make sure to give time for the questions and answers session in your overall presentation plan.
When you begin to practice, make an outline of your presentation, and address the key points that you want to share with the investors. If you are making the presentation on software like PowerPoint, make a copy of the presentation in the outline view and use it to find the main points to add from each slide and then add the further points you want to say to the investors. Creating an outline is a good idea as it ensures that you are covering all the points you want and it will keep you from reading the slides which quickly bores the audience.
When you are sure what you are going to share, practice your content with your friends and colleagues. Call the members of your management team or other trusted associates into someplace and in front of them, practice your presentation. Ask them how you did you deliver the presentation and what part might need editing or improvement. Set time duration and cut it down if it is possible. Practice the presentation many more times on your own until you feel that you are smooth and polished while delivering the presentation in front of potential investors to avoid making stupid mistakes on the stage.
Succeeding on Presentation Day
It happens quite often and it is normal that when the presentation day comes, presenters get nervous. Instead, try to be calm and relaxed. Do some breathing and visualization exercises before going to a presentation hall. Doing so will clear your mind and get you into a relaxed state. You will not feel nervous and stressed if you have rehearsed and know your presentation well. The investors are there to evaluate you as well as your business plan, so just try to be yourself. Do your best to be confident and show them that you are competent and confident. 
Be energetic and enthusiastic and show the urgency to them. Try to be focused and avoid looking desperate. Keep your tone low and speak politely. Keep your eye contact with the audience throughout the presentation and use your notes if you need them. It will impress investors with your great business and business skills.