Presentation Tips
Business Presentation: 5 Tips on Designing an Engaging Business Presentation
5 TIPS FOR CREATING A GREAT BUSINESS PRESENTATION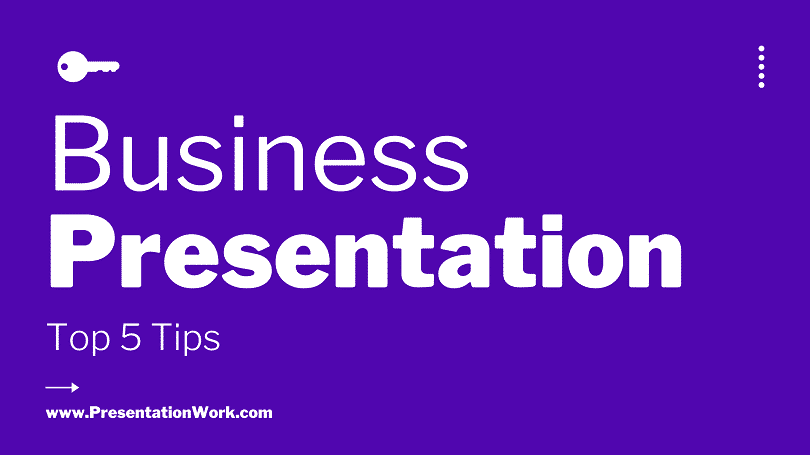 A time will come when you will be making a presentation related to business as an entrepreneur.  It may comprise sharing your ideas and thoughts or your vision about your business with your workers, trying to sell your products through conducting webinars or you will be in search of new investors. For the accomplishment of your purpose, your presentation really matters. The selection of content for your presentation deck is also important. To make an engaging presentation, one must make sure to include graphical content in the deck.
So here we have five tips that will help you prepare a successful business presentation and you need to keep them in your mind.
#1 Tell a Story
The very first thing to remember is that you must try to connect with your listeners and of course a business presentation is not like a fiction story, rather it will be more connecting with the contemporary marketplace circumstances. So, whoever is the audience, you will connect it with them to gain their attention.
If you are giving the presentation to the potential investors, then you will be making them able to see the story of success and you will also explain what consequences they will encounter; if they don't take advantage of closing the deal. This way you will take your audience on a journey and you will get your audience emotionally involved. With this strategy, it will be easy for you to motivate them for the investment.
#2 Keep it Simple
You must remember not to share a lot of information with your audience on a single slide. You must prepare three to five main points for your presentation and when you will be presenting the presentation, you will not share each and everything. Instead you will choose the most important points that you want to share. Make your business presentation is very simple and to the point as much as possible. But do not forget to bring your audience with you on the journey.
Ideally, you can follow less is more principle while creating your business presentation.
#3 Know Your Stuff
You do not want to add everything in your presentation and obviously you will not want to cram it all in a single presentation. But it does not mean that it is okay to be unaware of your stuff. It is very important to know your stuff. It will play a good role at the end of your business presentation when you will be asking questions and giving answers to your audience.
So it is clear that you need to be familiar with your stuff. It is possible that you might not know every figure in a presentation but you should be able to provide it to your audience or you must be able to give an idea to them that where they will find it at once in your additional materials.
Before presenting the information, you need to gather the additional relevant data until you will know the topic very well. It will help you answer the questions of your audience and it will make you confident as well during the presentation. You will refer your present notes less and you will connect with your listeners more.
#4 Speak Naturally
Do not try to alter your accent or sound different while presenting your presentation. Try to speak exactly the way you naturally speak. But you can bring a little change to your normal speaking style. You might want to look competent and sound approachable. Speak according to the situation. Avoid using abusive or vulgar language and do not swear for anything unless it does not fit the situation. Also try to not use unusual words or phrases.
The purpose of a good presentation is to communicate precisely. You will have to make it sure that you are communicating clearly without showing that you are talking to your listeners. It needs a little practice but if you are comfortable with the stuff and materials you are going to present, you will be able to present them in a frank manner and professionally.
#5 Don't Put Everything on the Slides
Every individual wants to use visuals or slides in his or her presentations. But you need to be careful. You will not put each and everything on the slides. Put the few points on the slides which are important and use the slides to show the visual content or some statistical data and you do not need to tell all the information on the slides at a time. You will not share the information until the slide supports you.
Some presenters just read the slides but it is not a good way at all. It makes the audience bored and in fact, they can read the slides too. 
A business presentation is all about ideas. So at the end of your presentation, you will be describing your ideas and you will explain the strategy too that will help to change your ideas into reality. Through your presentation, you will motivate your audience that how you are going to be a successful businessman.