Presentation Tips
How to Dress up Professionally for Presentation? – Professional Dress Code for Your Next Presentation
Shop Professional Dress for your next presentation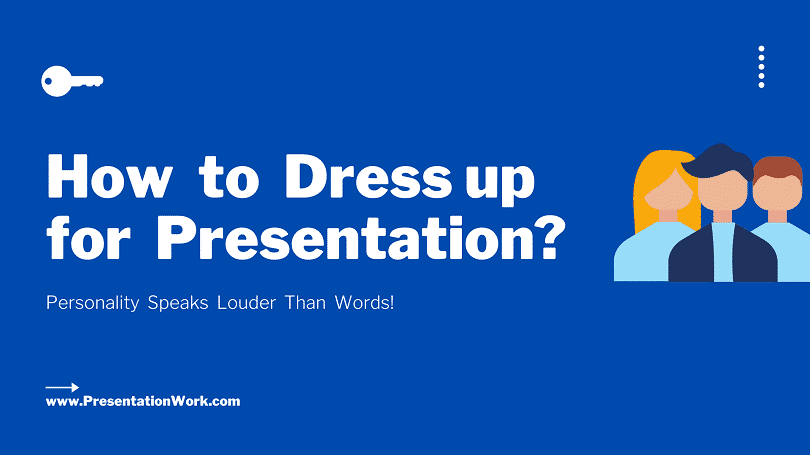 There is a saying that the personality talks louder than the words; so it is of utmost importance to dress properly for your next presentation. This article is fully dedicated to those people interested in knowing how to dress up professionally for your next presentation.
What should be a suitable dress for presentations?
For more than ten years, decent get-up has become an important norm in most of the organizations. If your owner does not limit you by requiring a specific professional dress, like most of the employers don't ask for a specific dress, it becomes difficult to choose what to wear and look professional when some important event arises in the organization. The business suit is suitable for some special occasions but jeans and a t-shirt are more appropriate for most of the jobs except for a few places.
When Should You Dress Professionally?
Usually, you can use the simple and decent costume for a casual day at the office but some special occasions need you to wear business-like array. For example, when you have to present a presentation or you are going to represent your organization in a gathering, you must have to look decent and professional.
Do you know what does professional dressing mean? What would you wear? Do you wear a black suit? It depends upon the attendants. Let's take an example; you are giving a presentation to those who belong to a traditional industry like legal services industry or financial company, you can use formal dressing on the other hand if you have to deliver a presentation to a group of an IT company, you really need to be a bit more casual. It is not necessary to wear a business suit but you need to choose a nicer attire than a normal day in your workplace. You may raise a question that does professional attire actually make a difference. Does it really have an impact on the listeners and will they react more positively to your presentation when you are well dressed? It does not matter how professional your suit is if the content or your way of delivering a lecture is not liked by your listeners. An amazing presentation will always be amazing even if your dress is casual.
A person wearing jeans can be as intelligent and genius as the one who is wearing a business suit. People adapt to others' characteristics by observing them. Ingredients like appearance, knowledge and skills and preparation can be learned and these all give a good impression on people. You may wear jeans and a t-shirt if you prefer casual dress but on special occasions, your attire must be professional.
How to Dress Professionally?
You should invest in a nice business suit if you attend meetings or conferences; you make presentations and deliver them twice in a year. Choose a decent color and fine style. You can use it for a long period. Get a white and washy shirt to wear with it.
When some important occasion comes up, you will be able to attend it without purchasing a new suit. You can use nice business clothes instead of spending on a new one. Women can wear a blouse, jacket, dress or pants and men can wear a shirt and trousers along with a tie and jacket.
Try to keep decency right down to your feet and look professional. Wear a well-fitting and neutral-colored pair of shoes. Make sure that they are always in good condition because it is said that good shoes give a nice impression and people do notice your shoes if they are worn out.
Your nails must be clean and your hair should be tidy and well brushed. If women want to use jewelry, it must be simple. If the culture of the owner and clients does not accept any tattoos you have, you need to hide them and remove jewelry from piercings on the body.
What to wear to appear on camera or Television?
Participating in Video conferences is quite usual these days. You must consider the fact when choosing an attire to appear on camera that you do look different on camera than in real. Wear neutral colors and avoid red, white or black. Don't appear on camera wearing multicolor clothes which may look odd. Experts advise wearing clothes of light colors that look good on camera.
Make sure your hair is out of your eyes and keep it neat and clean. If your hair is on your eyes, it will distract you and the listeners both. Do not use colorful, irritating or glittery makeup. Light makeup works best.
Keep your sitting posture good whether you are in front of the public or on camera. It will make you active, engaged and alert. Idler sitting posture will make you a boring speaker. Try to make sure your public that you are happy being there. A smiley face shows that you are frank or friendly and your audience would like to come close to you.  If you are talking about a depressing topic and you are laughing, obviously you will look silly. Don't act like you are restless and avoid biting your nails. And also don't play with your jewelry or clothes. The foremost important thing you need to remember is to breathe.